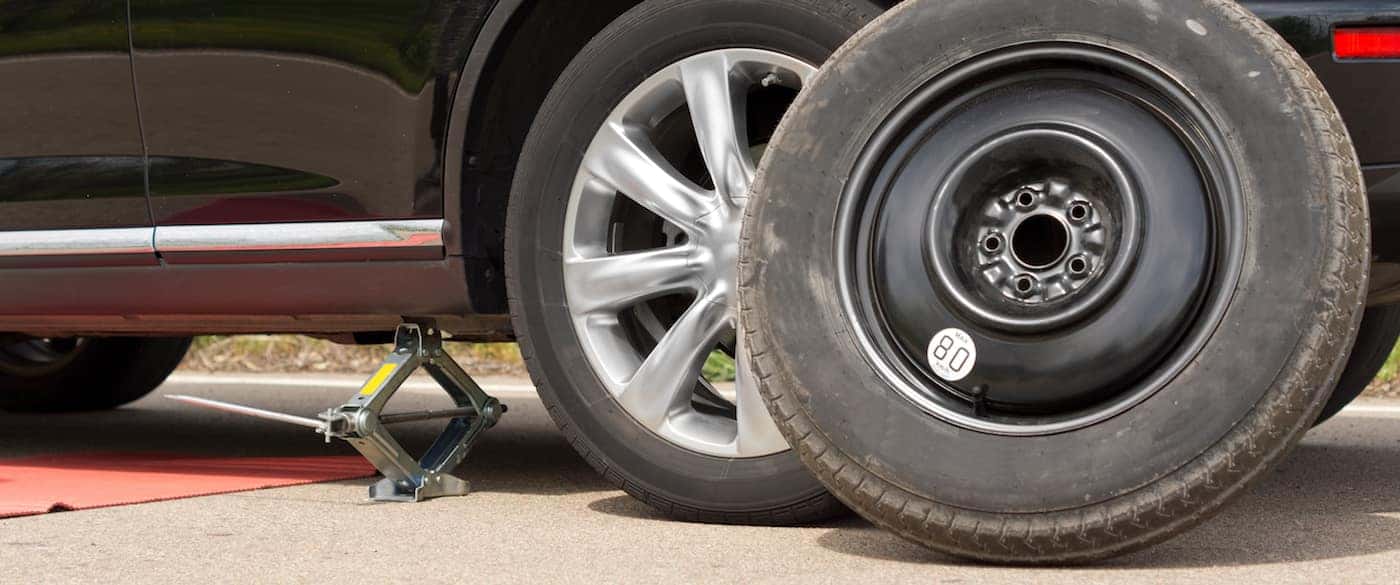 If you recently had to replace a flat tire, you may be wondering, "How long can I drive on a spare?" Since most new Buick, GMC, and Chevrolet vehicles come with a donut-type spare tire, you'll want to replace it as soon as possible. These smaller space-saver tires need to be replaced within 100 kilometres at most. Learn more about spare tire safety from the service team at Standard Motors.
Space-Saver Spare Tire
If your vehicle gets a flat tire when you are on the road outside of Regina, you will most likely find that your spare is smaller than a normal car tire. These donut-type space-saver spares are included in most new vehicles, and they come with certain restrictions that you need to follow to maintain safety. The usage restrictions are usually printed on the tire itself and can also often be found in your user's manual. Generally, a space-saver spare:
Cannot be driven over 80 kph
Shouldn't be driven for more than 100 kilometres
It is important therefore to get to the nearest Service Centre as soon as you can to repair your old tire or purchase a new one.
Full-Size Spare
Many new trucks and SUVs are equipped with a full-size spare. As long as the spare is in good condition and is the same as the other tires on your vehicle, you are safe to drive on it for as long as you like. However, if it is a different brand or has a different tread pattern, it is recommended that you have it replaced as soon as you can. Driving with tires that don't match can result in poor traction and handling.
What is a Run-Flat Tire?
Run-flat tires are designed to maintain pressure even after a puncture. They offer the following advantages and disadvantages:
Remain inflated for about 5,100 kilometres following a puncture
Are more durable than a space-saver tire or full-size spare
Often cost more than a standard tire
If you have run-flat tires and your tire pressure monitor (TPMS) shows that it's running low, you should stop the vehicle and inspect your tires. If you notice a puncture anywhere on a run-flat tire, you need to head to your local Saskatoon-area Service Centre to repair or replace it.
Get More Tire Care Advice & Tips at Standard Motors
To learn more about how long tires last, how to check your tire tread, or when to switch winter tires to summer, feel free to contact the Parts Centre at Standard Motors, located a short drive from Kyle. Make sure to take advantage of the savings offered in our parts specials and service coupons. We look forward to helping you with all of your tire care needs.