How to Unlock a Steering Wheel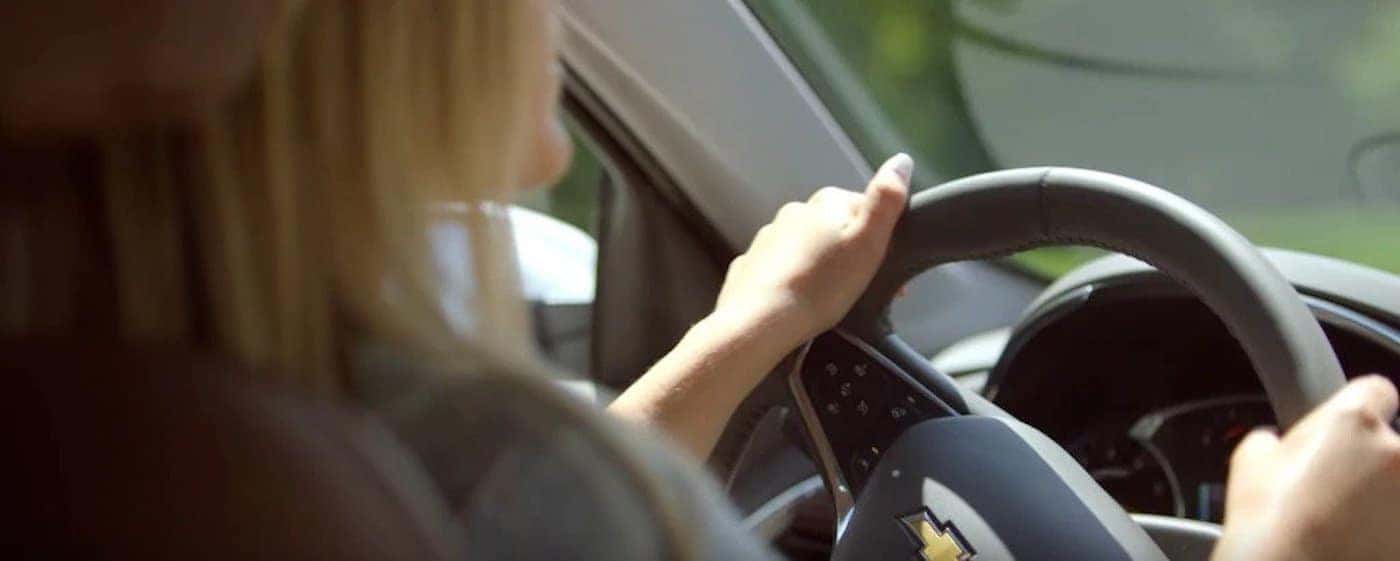 Finding that your steering wheel is locked can be very frustrating, especially if you are in a rush or are late for an appointment. The good news is that fixing the problem is relatively easy. Not sure how to unlock a steering wheel? This guide from the service team at Standard Motors will show you how free up your steering wheel and get you safely back on the road in Swift Current.
Steps on How to Unlock Your Steering Wheel
The steps on how to unlock your steering wheel are really quite simple. If you run into any problems, feel free to contact the Service Centre at Standard Motors.
Try turning the wheel in the direction it was at when it became locked. Not sure which direction this is? Attempt to move the steering wheel both ways, the wheel should budge a bit more when you've identified the correct direction.
Apply pressure on your steering wheel in the right direction, then put your key in the ignition and turn the vehicle on. The steering wheel should now be unlocked.
If this is unsuccessful, try again, pulling the wheel in the opposite direction.
Tips and Tricks on How to Unlock a Steering Wheel
As you can see from the above steps on how to unlock a steering wheel, the process is very simple. Here are a couple of tips you should keep in mind.
Don't Force the Steering Wheel: Pulling the wheel too hard in either direction can damage the steering mechanism. Use gentle pressure and take care not to use too much force.
Use a Different Key: If your steering wheel isn't unlocking, it could be that there is an issue with your key. Use the spare key if you have one, or connect with the Parts Centre at Standard Motors to secure a new key.
How to Lock Your Steering Wheel on Purpose
In certain situations, you may wish to lock your steering wheel on purpose. For example, if you park in an unfamiliar area, locking the steering wheel can add an extra level of security. Follow these steps to lock the steering wheel:
Turn the car off and remove the key from the ignition.
Gently turn the steering wheel to the right or left until you hear a click.
The steering wheel is now locked.
When you're ready to get back on the road, follow the above steps on how to unlock a steering wheel, and you'll be good to go.
Get More Service Tips from Standard Motors!
You can count on the experts in the Standard Motors Service Centre to provide helpful service tips on everything from how to jump start a car and how to change a tire, to how to reset the check engine light. Our team of certified technicians can also take care of all your vehicle maintenance and repair needs, ensuring that your car, truck, or SUV is always running safely at peak performance levels on the roads in and around Saskatoon and Kyle. Check out our current service specials and coupons, and then schedule an appointment with us today!
More From Standard Motors
Spring is a season of renewal, and it's the perfect time to give your vehicle some much-needed attention. After a long, cold winter, your vehicle may need some extra care to ensure that it's ready to handle the warmer weather ahead. At Standard Motors, we recommend that all drivers bring their vehicles in for a…

Want a compact SUV that can haul a travel trailer or small boat on your next adventure to Lake Diefenbaker? If so, you'll find that the GMC Terrain towing capacity will serve you well. How much can the new GMC Terrain tow? When properly equipped, the GMC Terrain towing capacity tops out at 1,588 kilograms,…

The GMC Sierra is a rugged truck that delivers the robust capabilities that will come in handy at your Regina job site. How much can the GMC Sierra tow? The 2021 GMC Sierra 1500 towing capacity reaches up to 5,352 kilograms with the available 6.2L EcoTec3 V8 engine and the Max Trailering Package. Learn…